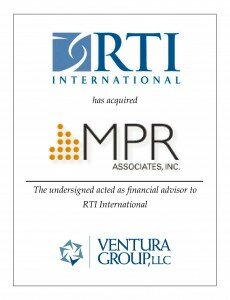 RTI International, the nation's second largest independent nonprofit research organization, offers innovative research and technical services to governments and business worldwide in the areas of health and pharmaceuticals, education and training, surveys and statistics, advanced technology, governance, economic and social development, energy and the environment. RTI has more than [2,500] staff members worldwide with [2011] revenues in excess of [$700 million.]
MPR Associates, Inc. ("MPR") is an education research and consulting firm based in Berkeley, Calif., with offices in Washington, D.C., and Portland, Ore.  Founded in 1981, MPR conducts research in K–12 through adult education and is committed to expanding education access for children and adults. MPR has about 80 staff members with a wide range of backgrounds in the social sciences, public policy, teaching and technology.  MPR's clients include federal, state and local government agencies, as well as nonprofit organizations, businesses and foundations.
"MPR has a tremendous team of talented staff members and is well respected in the education research community," said RTI President and CEO Wayne Holden. "Most important to us, they share our dedication to excellence and passion for education research."  Holden said the acquisition and merger will add significantly to RTI's education research capabilities, resulting in a larger organization that uses technology, innovation and administrative data analysis to better serve clients.